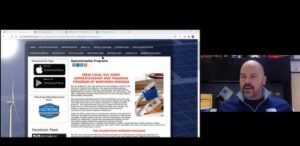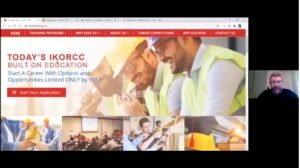 For the past three years the Northwest Indiana Workforce Board together with Center of Workforce Innovations, Construction Advancement Foundation, and WeBuild Northwest Indiana, had hosted a Construction & Skilled Trades Day each November. High School students interested in the trades had an opportunity to visit with up to 15 trade organizations in one day and under one roof. They heard about the many apprenticeship programs, and even got their hands dirty at workstations. Apprentices were on hand and engaged with up to 1,400 students representing anywhere from 24-27 high schools throughout the day.
In the throes of the pandemic and this past fall quickly approaching, the organizers agreed that although a live on-site event was impossible, it was important to do something to continue educating students on the trades being a valuable career path; they were determined not to skip a beat with their annual event. The solution? On January 5, 2021, the first of the Virtual Construction & Skilled Trades Day series launched live on Zoom. Four sessions take place each month, and teachers pre-register to receive a Zoom link to log on to the live 50-minute sessions with their students. Sessions are also recorded and available on the organizer's websites and Facebook pages. All sessions feature a trade representative along with an apprentice in some cases. The facilitated discussion provides students with what skills and requirements are needed for the job, how to apply for the apprenticeship program along with deadline dates, how to prepare for a trade career while still in high school, and much more.
Featured trade organizations since the January launch have included Plumbers, Carpenters, Ironworkers, Electricians, Pipefitters, Laborers, Technical Engineers, and Indiana Plan. Over 1,400 students and teachers have participated in the series to date.
"We are delighted with the extremely positive feedback we have received from the schools, trade organizations, and even parents," said Barb Grimsgard, Communications Manager for the Northwest Indiana Workforce Board and Center of Workforce Innovations. Grimsgard said that the series runs through April 2021.
To view the recorded series sessions visit https://readynwi.com/media/
For further information about upcoming sessions, contact bgrimsgard@cwicorp.com.
(February 2021)